Have you ever had this happen… You take the time to craft a really compelling email for your marketing strategy. You design it within your Email Service Provider (ESP), scrub your list, test it out and schedule it to hit their inboxes at just the right time, only to find out that once it is sent, it hits their spam folder.
I think it is safe to say, we have all been there. It can be frustrating when the elements we have been working on to keep our business moving forward, land you in inbox jail. I have heard all the reasons why your marketing emails get sent to the spam box, but did you know it is actually your own Domain Authority that deems whether your email goes to the "top of the box" or into email jail? Domain Authority, while very important, is also not a hot topic for business owners. That is why I wanted to shed some light onto the word and walk you through what Domain Authority is and how you can improve your own.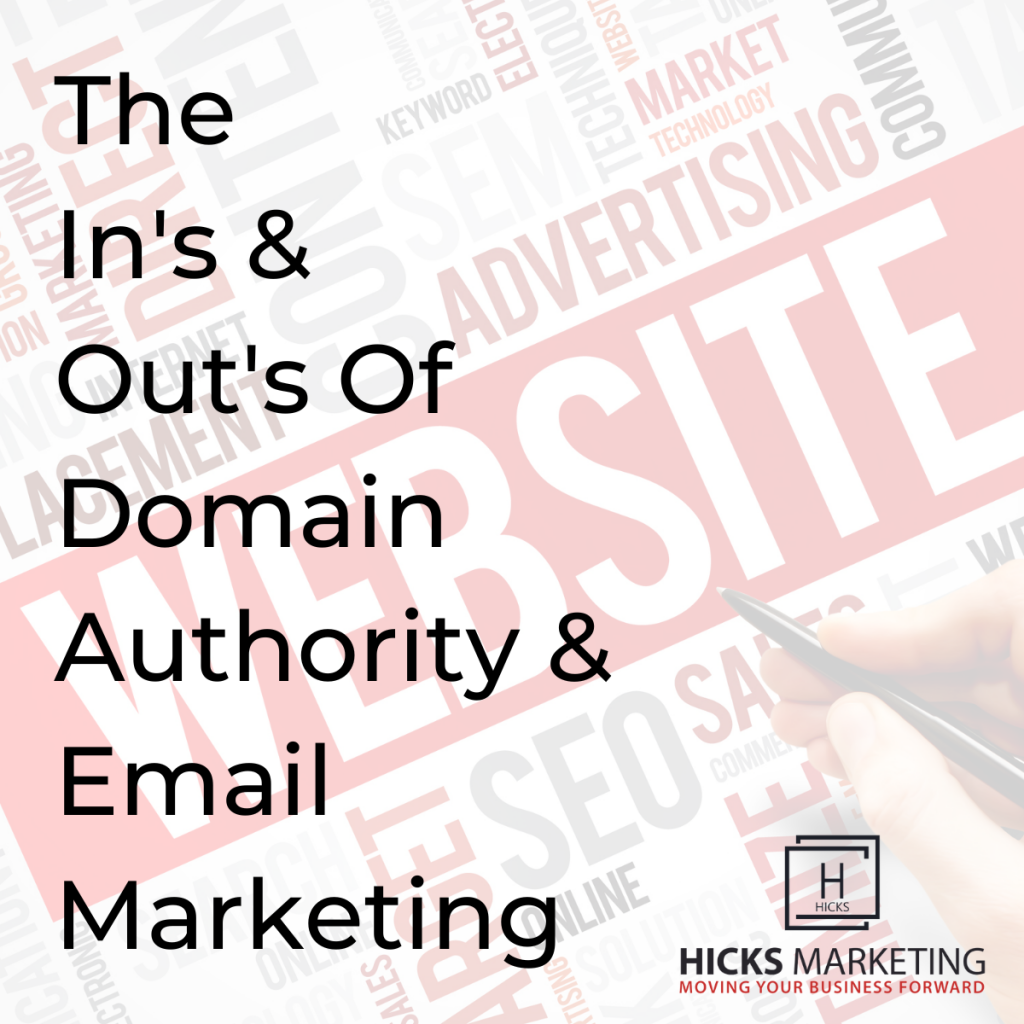 First off Domain Authority (DA) is defined by MOZ as the strength of your website overall, not just individual pages. This ranking determines whether or not a website as a whole is sturdy enough to rank well on search engine results pages (SERPs). So while Domain Authority is more of a term used when it comes to Search Engine Optimization, did you realize that your url and email addresses all correlate back to your DA ranking? This also is important because your Internet Service Providers (ISP's) plays a part, since they use a filter to detect spam email and if your domain is deemed "spam", that is why your marketing emails end up in that folder instead of the inbox.
So how do you build your authority, so that your domain is strong enough to reach the inbox of your prospects? Below are my top tips to building your authority and have your emails go right to the inbox of those interested in your services:
Get your emails opened. The MORE your email gets opened by the people you are sending to, the more you grow authority (and build trust). It is important to know your open rate and try to increase it regularly. Compelling subject lines can really help here. Click here for a free resource on crafting subject lines that get opened.

Unsubscribes and spam reports matter. ISP's automatically reject emails that come from senders with high numbers of unsubscribes and spam. To control this, make sure that anyone you are sending an email to, especially from an ESP, have opt-in and give consent to receive emails from you.

Follow a regular schedule. If you don't, you may be creating sending "spikes" – a red flag for ISP's.

Purge your list! If you're sending to non-existent users (people who have changed their email address or left their job), you'll increase your bounce-back rate and destroy your credibility. Periodically remove inactive contacts from your list by filtering out users who have not opened your email (ever for a few months). Besides hurting your authority, you're also PAYING for the contacts in your CRM.

Hard bounces are the biggest hit. Having these are the fastest way to trigger the ISP filtering and blocking on your IP.

Does your email address matter. I've had several questions recently about setting up the FROM (return) email name. Avoid using info@, customerservice@, no-reply@ or any other generic email address. Use a real person or create an email account just for this purpose with a name. Not only will it help deliverability, but it will increase your open rates as well.

SSL Certification. The last tip, does not have to do with email marketing, but does have a huge impact, is to make sure you have a current SSL certificate on your website (upper left hand corner in your URL) This is also a common red-flag.
While these tips may have you adding some more tasks to your already busy list, rest easy knowing that implementing one or all of these can dramatically improve your Domain Authority and over time, really have a great impact on how you are showing up in search engines and inboxes.
If you need any guidance on how to start strengthening your domain authority and email marketing strategy, let's chat. Just click here to set up a time to talk and get your business moving forward.